What is the challenge?
Take the Lead is a virtual challenge that you can complete anywhere, in your own time and at your own pace. We are asking you to team up with your dog and pledge to walk the equivalent of a marathon (26.2 miles) between 1 and 31 August. This contributes to an overall target of 4,266 miles - one for every person found rough sleeping in England last year. You can achieve this by walking 1 mile every day for 26 days in August, this will take about 15 minutes a day. Or you could walk 2 miles on 13 days in August, this will be about 30 minutes every other day.
What will I be provided with?
Every supporter who signs up and pledges to raise at least £50 will receive a St Mungo's t-shirt, dog bandana and Lily's Kitchen compostable dog waste bags to help look after the planet. 
Make sure you follow this link to confirm your t-shirt size with St Mungo's when you have signed up. If you would prefer to e-mail your preference, you can do so at events@mungos.org.
At the end of the challenge, if you have hit your fundraising target, you will receive a doggy goody bag including Proper Treats from Lily's Kitchen.
Our top 10 fundraisers will receive a personalised tin from Lily's Kitchen and recognition of your achievements on our public leader board.
How to log our progress?
You will need to use Strava to automatically log your miles walked. There are lots of popular fitness apps and services (including FitBit) that you can use to connect to a Strava account for this challenge.
After you create your fundraising page, you can link your page to your Strava account to automatically log the miles by selecting: Edit Page - Fitness. You can follow this handy guide to link another fitness tracking device to Strava.
When linking your fitness tracking device to your fundraising page, make sure you have only selected to upload walking activity (or upload this data manually) so that we do not have unfairly skewed results.
If you don't use fitness devices and apps, you can log your miles manually on your Take the Lead fundraising page.
What do I need to start my challenge?
Pledge to walk a marathon
Receive a St Mungo's t-shirt and dog bandana on sign-up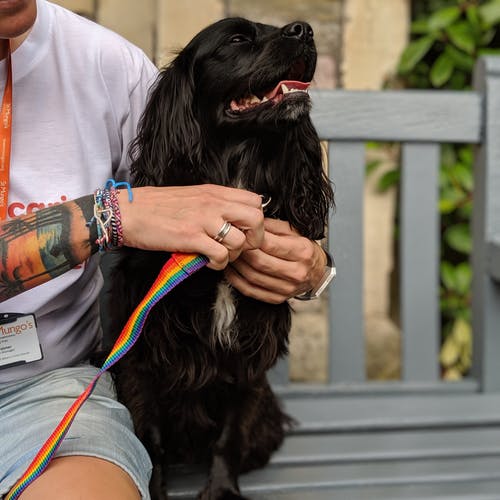 Time to make those walkies count!
St Mungo's Impact
St Mungo's outreach teams go out each night to meet people who are homeless and to help them off the streets. With 17 outreach teams we are one of the largest providers of outreach services in the country. Each night we offer a bed and support to more than 2,850 people across the south and south west. We believe that people can – and do – recover from the issues that cause homelessness. We work to prevent homelessness and support people at every step of their recovery from homelessness.
Follow the link to our website here to see how your support can help transform the lives of people who have experienced homelessness.