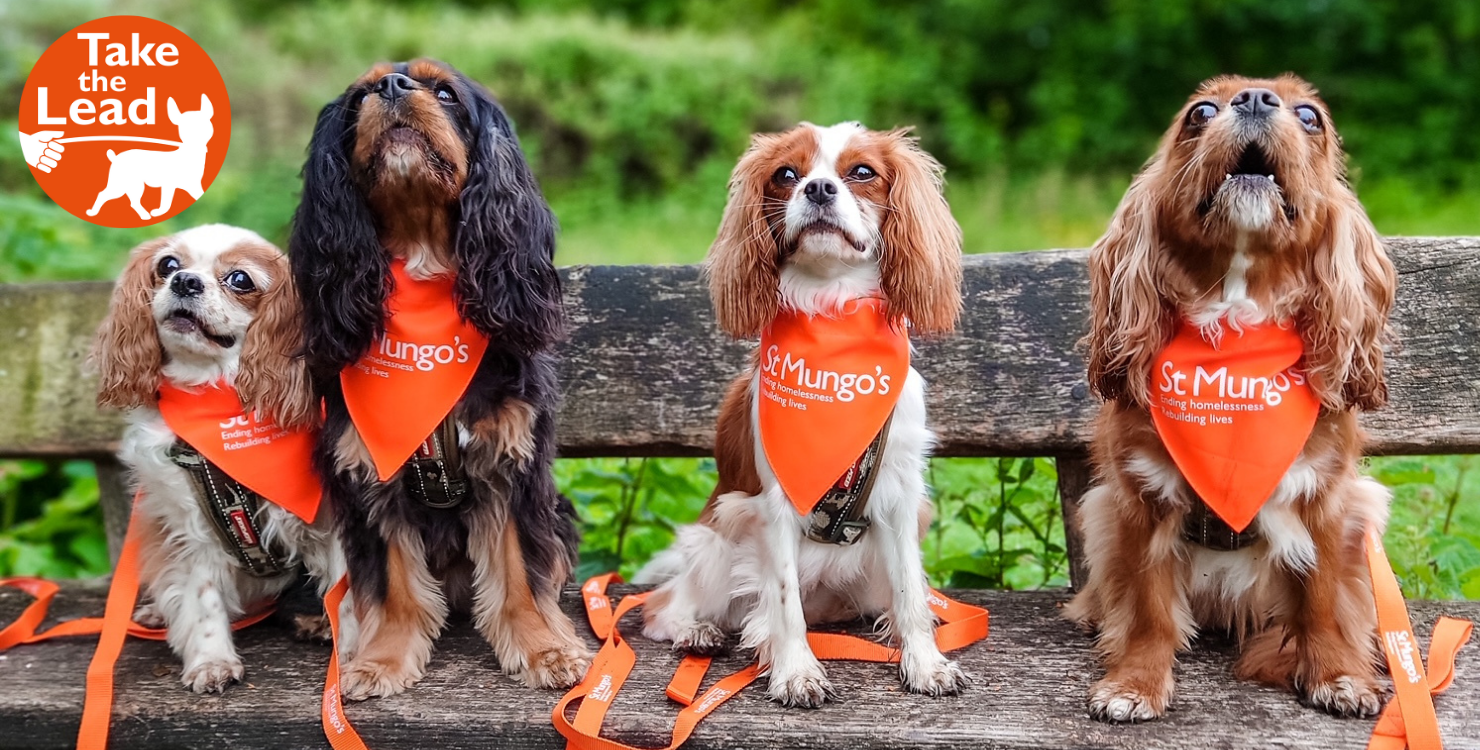 Fundraising information
How do I collect money for my event?
You can create a JustGiving page and send the link to your friends so that they can donate to your page. The money then gets sent straight to St Mungo's. If you wish to collect donations offline, you can contact events@mungos.org for alternative ways to pay funds in.
Is there a minimum amount we need to raise?
There is fundraising target of £50 that we ask you to commit to when signing up.
Gift Aid is a government run scheme that allows charities to reclaim the tax that has already been paid on donations made by a UK taxpayer, which means your donations will be worth an extra 25%.
You can find more information on our website here.
How can I ensure I reach my fundraising target?
When you register to take part in Take The Lead, an online fundraising page is automatically created for you. There are a few key things you can do to make the most of your fundraising page, including: 
Uploading a photo, video, or story
Setting your target
Sharing your story
Promoting your page
Keeping everyone updated
Your fundraising will transform the lives of people experiencing homelessness. People struggling to make ends meet. People without a safe place to stay. You can give them hope for the future.
£50 could buy clothes, like a sweatshirt or jeans, for someone sleeping rough.
£150 could help two people move away from the streets and begin their recovery journey.
£300 could pay for counselling sessions to support the mental health of someone experiencing homelessness.
About the event
Does my challenge need to be on a specific day?
No! As long as you clock up the miles between 1 and 31 August, it can be at a time and pace that suits you.
Is there a registration fee?
No, this event is free to sign up for all. We just ask you commit to a fundraising target of £50 and help fundraise as much as you can for St Mungo's.
What is JustGiving and how do I use it?
JustGiving is an online fundraising platform which makes it easy for you to record the miles you cover and fundraise. Once you sign up to Take the Lead, a JustGiving page will automatically be set up for you. 
Online donations are paid directly to St Mungo's each week, so they start making a difference immediately. Plus, JustGiving automatically collects Gift Aid for us on every donation made by a UK taxpayer.
Can I take part in Take the Lead as a member of a team?
Yes, absolutely! Once you have signed up and created your personal JustGiving page, you can then create a JustGiving team page too. When your friends, family or colleagues sign up to take part in Take The Lead, they can join your team during the registration process.
Is there an age limit for taking part in Take the Lead?
If you are under 18 you will need a parent or guardian to email events@mungos.org to provide you with permission to take part.
Can I track mileage on my JustGiving page using a fitness tracker?
Yes, you can track your distance using either Strava or Fitbit and link it to your JustGiving page. This will ensure your mileage is automatically recorded and added to your page. You can find the full details for how to link your Strava account to your JustGiving page here, If you'd prefer to use Fitbit, you'll need to link your Fitbit to your Strava account first using the instructions found here. and then connect your Strava account to your JustGiving page after this.
If you are unable to link your accounts (or forget to track your activity whilst walking your dog) you can manually add the mileage to your page later.
How do I get my St Mungo's dog bandana?
Once you raise £50, we'll send out your St Mungo's dog bandana.

Once you reach £150, you'll receive a goody bag including dog treats from Lily's Kitchen and a St Mungo's dog t-shirt.
Who can I speak to if I need more information?
If you have any questions or queries relating to this event, please email our events team at events@mungos.org
Guidelines for safe dog walking
Protecting your dog from theft
Dog thefts are on the rise as the demand for certain breeds increases. Criminals target the dogs, knowing they can sell them on to make money (Source: Met Police).
Take the Lead is a public facing activity and it is important to be aware that data you upload on fitness tracking devices, or via social media, could be used as an indication of walking habits.
To prepare for your challenge, you should:
Be extra vigilant
Microchip your dog
Fit your dog with a collar that has a contact number
Ensure you have established a good recall, or keep your dog on a lead at all times
Vary the times and routes you take when walking your dog
Report any suspicious activity
Keep up-to-date photos of your dog
How do I ensure my challenge is safe?
The safety of our fundraisers is really important. Please ensure you take on a challenge that is manageable and does not harm your health or the health of those around you. Please seek advice about taking on physical activity from your doctor and vet, especially if you, or your dog have a health condition.
If you start to feel unwell whilst taking on your challenge, please stop immediately and speak to a medical professional.
Please note, your involvement in Take the Lead is taken on at your own risk. St Mungo's are not liable for any issues that arise during your challenge.
Technical questions
What is the best way to track our progress/miles?
There's lots of different ways you can track your miles throughout August. You can use your mobile phone, smart watch or simply make a tally on paper. It's up to you which method you choose, but you are responsible for tracking your own miles.
If you choose to use Strava, this will automatically log the miles you have walked. To connect your Strava account, view your fundraising page, scroll down to the Strava box and click on the 'Connect Strava' button. You can find the full details about how to connect your account here.
Alternatively, you can use a FitBit to track your miles instead. To do this, you'll need to link your Fitbit to your Strava account first using the instructions found here. And then connect your Strava account to your JustGiving page after this using the details found here.
If you are unable to link your accounts (or forget to track one of your walks) you can manually add the mileage to your page later. Click on the 'Add data manually' button in the Strava box on your page. Visit JustGiving's help section on their website if you have any questions about connecting your accounts.